Chronic health conditions, like heart disease, mental health conditions, diabetes, kidney disease, poor blood circulation, and obesity are risk factors for heat illness. People with chronic health conditions may have greater heat vulnerability because they have more factors affecting their body's ability to regulate temperature, such as taking prescription medicines that affect the body's ability to control its temperature or sweat.
Some health complications that can result from exposure to extreme heat include*:
Cardiovascular disease: Extreme heat can increase the risk of heart attack, especially in people with pre-existing cardiovascular disease.
Respiratory disease: Heat can worsen respiratory conditions such as asthma and chronic obstructive pulmonary disease (COPD), as well as increase the risk of respiratory infections.
Kidney disease: Heat can put additional stress on the kidneys, making it more difficult for people with kidney disease to filter waste and fluids from their bodies.
Diabetes: High temperatures can make it more difficult for people with diabetes to regulate their blood sugar levels, increasing the risk of complications such as diabetic ketoacidosis.
Neurological conditions: People with neurological conditions such as multiple sclerosis (MS) and Parkinson's disease may be more sensitive to heat and experience worsening symptoms during hot weather.
Mental health conditions: Extreme heat can exacerbate symptoms of certain mental health conditions, such as depression and anxiety, as well as increase the risk of heat-related stress and fatigue. Data shows that heat is a stressor for many mood and anxiety disorders, including PTSD, and is associated with an increase in emergency room visits for mental health outcomes and suicide rates. Data also shows that as extreme heat has been increasing in length and severity, so have mental health impacts. It is normal to be feeling increased levels of anger, sadness, stress, and anxiety during extreme heat.
Caregivers and family members of people with chronic health conditions should take precautions to ensure their safety during hot weather.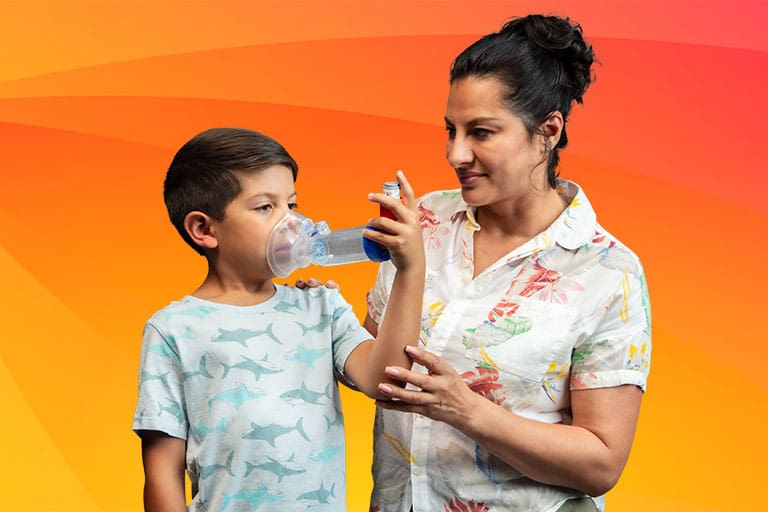 Follow these tips to help you become heat ready and reduce health risks:
Have an Extreme Heat Plan.
Keep an eye on weather forecasts and heat advisories so you know when extreme heat is coming and how long it will last. Drink more water than usual throughout the day and wear loose-fitting, lightweight clothing. Create your personalized extreme heat plan.
Know the Signs!
Heat exhaustion signs include heavy sweating, weakness, dizziness, nausea, and headache. Heat stroke symptoms include a fever of 103 degrees F or higher, confusion, and loss of consciousness. If you are suffering from heat stroke, seek medical attention immediately.
Have Family, Friends, or Neighbors Check in on You During Extreme Heat Events.
Let's take care of each other and keep each other safe. Make sure to have access to a working phone – a landline can be helpful during a power outage – and keep an emergency contact list close by.
Keep Cool.
Know where your local cooling center is located and where to find transportation. Set your A/C to 75—80 ºF. If air-conditioning isn't available, visit spaces with air-conditioning, like a cooling center, library, community center, or shopping center. For more tips, see below.
Talk to Your Doctor.
Check with your healthcare provider to see what other resources are available to you to stay safe. Also, talk to them or a pharmacist to see if any of your medications affect your body's ability to regulate temperature.
Save the To-Do List for Later.
Avoid being outside in the direct heat for a long time, especially when the sun's rays are strongest, between 10am and 4pm. Avoid alcohol and caffeine as those beverages can dehydrate you further.
Keep These Other Helpful Tips in Mind
Do you use any medical devices (respirators, power wheelchairs, dialysis machines, etc.) that are battery operated or require electricity? Power outages during extreme heat can threaten your mobility and health. Have a backup plan. The FDA offers this Home Use Devices Booklet: How to Prepare for and Handle Power Outages for Medical Devices that Require Electricity (PDF – 5.1MB).
If you're unable to travel to or find an air-conditioned space, consider the following at home:

Close windows, doors, shades, and curtains to prevent hot air and sunlight from entering during the hottest parts of the day.
If air conditioning isn't available, take extra precautions. The use of fans can help mitigate some heat, but high temperatures without humidity can make fans ineffective in properly cooling your body.
Wet a towel with cool water and place it on the back of your neck. Light-colored, lightweight, loose-fitting clothing made of natural fabrics also help.
Take a cool shower or bath to help reduce body temperature and provide relief from the heat.
For more information, visit the Department of Aging website.
*The information provided is for educational and informational purposes only and should not be considered medical advice. It is not intended to replace consultation with a qualified healthcare professional. Before making any medical decisions or implementing any changes in your healthcare routine, it is strongly recommended to consult with your doctor or another licensed medical professional who can provide guidance based on your specific circumstances.